Application Management Software
Plenty of software programs let you collect applications online. But only OpenWater is a true all-in-one application management platform designed to streamline and simplify your entire application process.
Ditch the spreadsheets and forms. OpenWater Applications does it all.
Trusted by Industry Leaders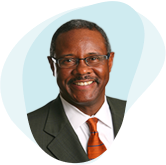 We use OpenWater not only for our awards programs, but also for grants, fellowships and generally anything that requires an application or judging process. All of this in one central system that integrates nicely with our association management system.
Reggie Henry, CAE
ASAE - Chief Information & Engagement Officer
More Case Studies
Application Website
Wow applicants and raise the prestige of your search through an OpenWater awards website.
Advanced Application Submission
Collect large files, set conditional logic, configure email reminders, connect to an API, and build forms with a drag and drop builder.
Judge Online or In-Person
Judges can access application submissions online and save their work. Judge with in-person, online, or print core sheets. Make rollup application programs efficient for regional and national judging.
Admin Tools & Reporting
Comprehensive dashboards to give admins the oversight they need. Export data on the application pipeline, judging progress, or submissions in order to analyze the program.
Monitor Goals
Monitor the progress of the application pipeline throughout the application cycle with dashboard goals.
AMS Integration
Integrate with the leading AMS systems including Fonteva, Personify and iMIS. Connect via an SQL database or Salesforce for information lookups, single sign on, and bidirectional synchronizations.
With Traditional Application Management
Multiple systems are inevitable.

Most online application management solutions begin and end with entry collection. Tracking, judging and logistics must be handled by hand, via email or on spreadsheets.

Look and feel is random.

Many application solutions force entrants to a seemingly unconnected site to upload their materials. This confuses users – and even costs associations revenue when submissions are abandoned.

Information is scattershot.

Who's started an entry? Who's completed one? Which judges are finished? Which haven't started? Without real-time reporting and analytics, it's almost impossible to tell. And if you're not informed, you can't make informed decisions.
With OpenWater Application Software
One system is all you need.

With OpenWater Applications, all tasks – by entrants, judges, chairs and administrators – are handled in one unified, fully integrated solution.

Branding is consistent.

When you use OpenWater Applications, our team creates a custom-branded upload portal that matches your existing website and visual identity. Users will know they're in a place they can trust.

You're always in the know.

OpenWater Applications' advanced analytics capabilities eliminate confusion and simplify internal and external communication. Key reminders are sent automatically, and it's easy to tell the status of any action item
We can guide you to calm waters
See our software in action. Schedule a one-on-one demonstration.
Schedule a Demo
Ready to start growing your program today?