Application and Review Cloud
Used by 1,000+ of Associations, Societies and the Inc. 5000
Includes
collect submissions
setup multiple rounds
configure a reviewer workflows
automate email reminders
create a website
AMS integrations
Learn more
Event Cloud
Includes
collect abstract submissions
reviewer portal
session scheduler
conference mobile app
conference website
Learn more
Trusted by Industry Leaders
5,403,605+
Total Applications Processed through OpenWater
10,000,000+
Hours of Content Streamed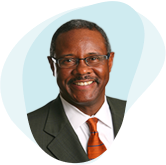 We use OpenWater not only for our awards programs, but also for grants, fellowships and generally anything that requires an application or judging process. All of this in one central system that integrates nicely with our association management system.
More Case Studies
Reggie Henry, CAE
Chief Information & Engagement Officer
ASAE
ASHA uses the OpenWater platform for awards programs, grant and scholarship applications, mentoring enrollment, course registration, volunteer applications and leadership programs. The flexibility of the OpenWater platform functionality is crucial to efficiently and successfully manage these various types of programs, each with unique requirements.
More Case Studies
Jill Straniero
Digital Product Manager
American Speech-Language Hearing Association (ASHA)
OpenWater was able to tell us what we needed, their experience was evident from preparation to the last session of the conference. We utilized the training materials for attendees, speakers and room moderators. Great support combined with an easy to use platform enabled our team to impress our members.
More Case Studies
Liz Giannini
Senior Operations Manager
CESSE