Grow your programs

without the migraines

Application & Review Software to help you get better applicants, dazzle judges and grow your programs. Designed
for Awards, Abstracts, Scholarship, Grants and more..
All in one Powerful, Easy-to-Use Platform
Watch the video
The OpenWater Platform.

Powerful Alone. Better
Together.
---
Abstract Software
Robust abstracts software that can power your conference management. Abstract collection, peer review,
session scheduling and mobile app integration — all made easy in OpenWater.
---
Awards Software
All-in-one awards management platform designed to streamline and simplify your entire awards program.
Forget manila folders. Ditch the spreadsheets. OpenWater Awards does it all.
---
Grants
Create the impact you want with streamlined grants applications, a user friendly reviewer portal, and
powerful features for program administrators.
---
Scholarships
Our all-in-one scholarship software manages the entire multi-step, multi-review process smoothly, moving
applicants to scholarship recipients.
---
Fellowships
Create a memorable fellowship website, promote your fellows and alumni, and control the entire process,
all in one system.
GROW WITH US
The Power of
OpenWater
12,403,435+
Submissions seamlessly collected through OpenWater
$13,000,000+
Dollars saved by OpenWater Clients (build vs buy)
10 minutes
Average response time from our US customer support team
750+
Organizations trust OpenWater to power their programs
Trusted by the Industry Leaders
"We are what we repeatedly do. Excellence, then, is not an act, but a habit"
OpenWater

At-A-Glance

Features purposely designed to make your life easier and remove friction from the review
process.
Secure Portal Website
Content management for your program that's flexible for marketers, powerful for
developers, and gives a secure experience.
Collect Submissions
Collect large files, set conditional logic, accept letters of recommendation —
all using our drag and drop form builder.
Multi-Round Review
OpenWater makes judging fun and easy. Reviewers log in, see their assigned
submissions and submit their scores right in the system. Easy.
Automated Emails
Everyone stays in the loop with our Email Wizard. Create mobile-optimized email
campaigns that look great — all by yourself.
Robust Reporting
Make smarter, data-backed decisions with powerful custom reporting and built-in
analytics.
CRM/AMS Integrations
Connect OpenWater to system for a fast, reliable, sign-in process and
bi-directional sync.
TESTIMONIALS
What our clients say
Based on stellar reviews on
Our team deals with over 80 different programs that are reviewed by 80 different
committees who each have 3-12 volunteers. OpenWater makes it easy for us to collect the information that needs
to be reviewed and enforce unique and diverse applicant requirements. This year, OpenWater has allowed our
team to process over 1,200 applications reviewed by around 320+ volunteers.
Delia Cruz N
Honors Nomination Coordinator
The American Physical Society
We use OpenWater not only for our awards programs, but also for grants, fellowships
and generally anything that requires an application or judging process. All of this in one central system that
integrates nicely with our association management system.
Reggie Henry, CAE
Chief Information & Engagement Officer
ASAE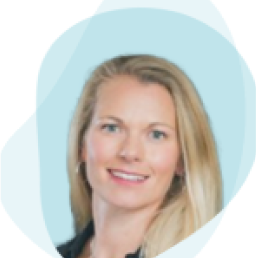 ASHA uses the OpenWater platform for awards programs, grant and scholarship
applications, mentoring enrollment, course registration, volunteer applications and leadership programs. The
flexibility of the OpenWater platform functionality is crucial to efficiently and successfully manage these
various types of programs, each with unique requirements.
Jill Straniero
Digital Product Manager
American Speech-Language Hearing Association (ASHA)
OpenWater is a company that treats you with a personal touch and we find that of
great value. We have enjoyed the relationship we have built with them and have come to rely on them for the
support that we need to continue to grow our program.
Joanne Schecter
Chapter Relations
American Advertising Federation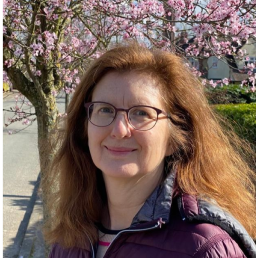 The Awards and Prizes team at the Institution of Engineering and Technology
operates several awards, prizes and scholarship schemes, all with different entry and reporting requirements.
The flexibility and functionality of the platform has led to many improvements and efficiencies in how IET
awards are run. The support from the OpenWater team has been excellent.
Linda Deleay
Awards & Prizes Manager
The Institution of Engineering and Technology
Applications are very intuitive and easy to build (even with layers of complexity
and if/then processes, and judging options are very customizable, reporting options are extensive and
detailed. I did not have any experience building an application and do not come from a technical background,
but I was able to build our application without issues due to the ease of using the program and the prompt and
helpful assistance of customer support.
Laura Beth Hooper
Operations and Development Specialist
DirectWomen
Tons of Integrations
OpenWater has taken an integration first approach since the beginning. We integrate will
all major CRMs and Association Software. Have a system we haven't integrated with yet? Let us know and we'll add
it!
FAQs
OpenWater works best with any type of program that involves users submitting
content that needs to be evaluated by a formal review committee. Many softwares out there can handle the
submission aspect, but few can do the review well.
Since day one of OpenWater we've prioritized quick and accurate responses from our customer success team to our clients. While our official terms dictate we'll respond in 1 business day, we've routinely been responding in 10 minutes. It's no wonder we are consistently rated the #1 on G2 Crowd for customer support.
Since developing the initial version of OpenWater in 2012, we've seen countless workflows ranging in complexity. We've adapted our software with the requests over the years so that we and our clients can pretty quickly setup and configure nuanced submission/review programs totally out the box. No developers needed.
Our reporting engine makes it super easy to slice and dice any type of data that is in the system. Export to Excel, CVS, PDF, Word or JSON with the click of a button. We also have a bulk download features that clients use to download all submissions into a nice tidy zipped folder structure that they can save to their computer.